28mm HPP 3mode compact hammer
D25143K-XD
28mm HPP 3mode compact hammer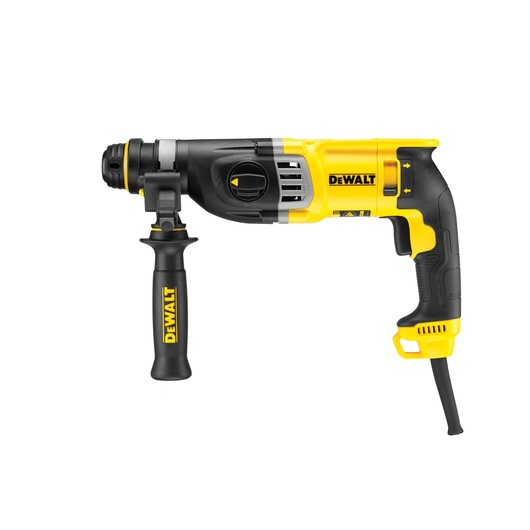 D25143K-XD
28mm HPP 3mode compact hammer
Available in: Malaysia
Ideal for drilling holes in concrete and masonry 4-28 mm
Impact-stop for drilling in wood, metal, ceramic and screwdriving applications
View more features
Product Overview
With a innovative Extreme2 tip design, DEWALT SDS Plus Extreme Drill Bits power through masonry, concrete, and more with a high grade carbide tip that MAXimizes bit life. An optimized flute design allows efficient debris removal.
Additional Features
Lock rotation for light chiselling applications in brick, concrete and masonry
Safety clutch eliminates sudden high-torque reaction should the bit jam
Electronic variable speed for total control in any application
Ergonomic rubber coated handle for greater ease of use
Ergonomic industrial design, progressive streamlined hull shape provides ease of use in various applications
Improved sealing for maximum protection from dust ingress ensuring long service life
Support
Warranty
Unfortunately, the warranty information cannot be retrieved for this specific product. Please review the information about our warranties.
Learn more
Service
We take extensive measures to ensure all our products are made to the very highest standards and meet all relevant industry regulations.