Fiber Disc ALO G36 100 X 16mm
D32-IN
Fiber Disc ALO G36 100 X 16mm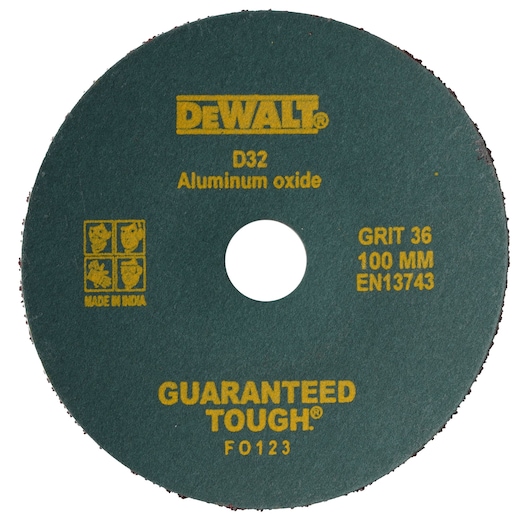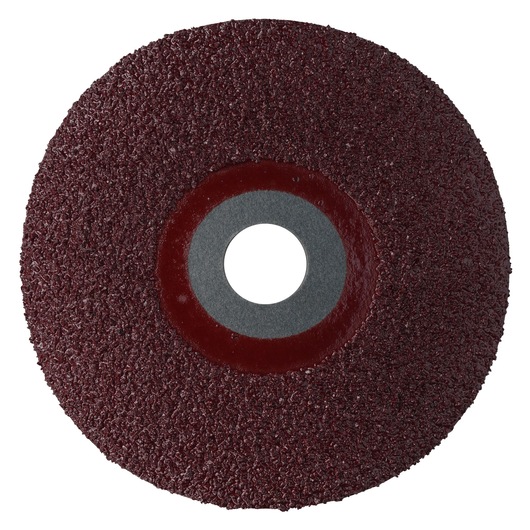 D32-IN
Fiber Disc ALO G36 100 X 16mm
Available in: India
FLEXIBLE, suitable for working in curved surfaces and pipes
DURABLE ABRASIVE that self-fractures to expose fresh cutting edges.
View more features
Product Overview
DEWALT Aluminum Oxide Fiber Discs are suitable for a wide variety of applications from grinding to nishing with high durability.
Additional Features
It is widely used from grinding to
finishing application
ALUMINUM OXIDE is suitable for a wide variety of materials in both woodworking and metalworking, including ferrous alloys.
Support
Warranty
Unfortunately, the warranty information cannot be retrieved for this specific product. Please review the information about our warranties.
Learn more
Service
We take extensive measures to ensure all our products are made to the very highest standards and meet all relevant industry regulations.