FLEXVOLT 18V / 54V 9.0Ah BATTERY
DCB547-JP
FLEXVOLT 18V / 54V 9.0Ah BATTERY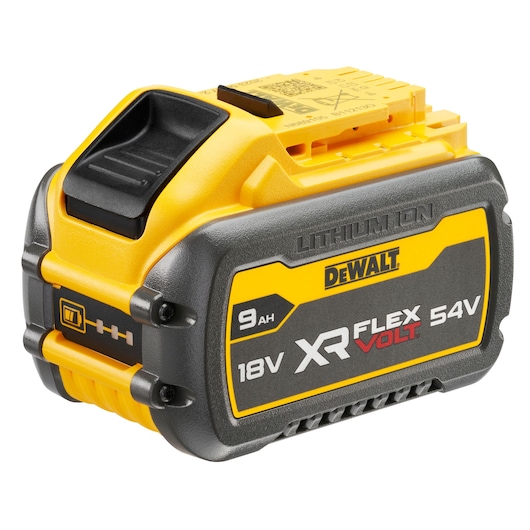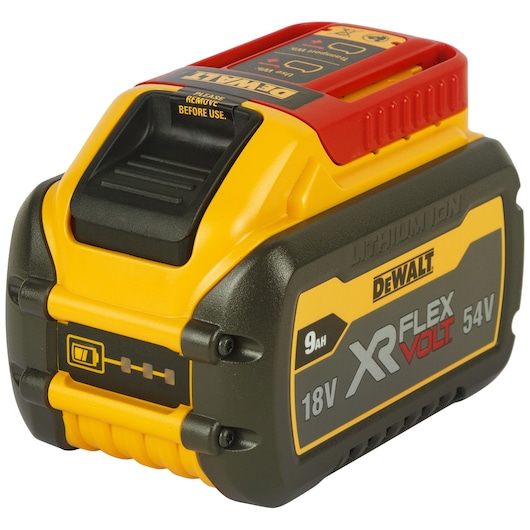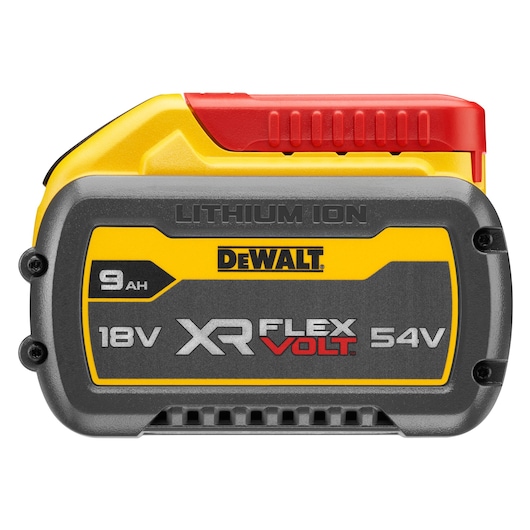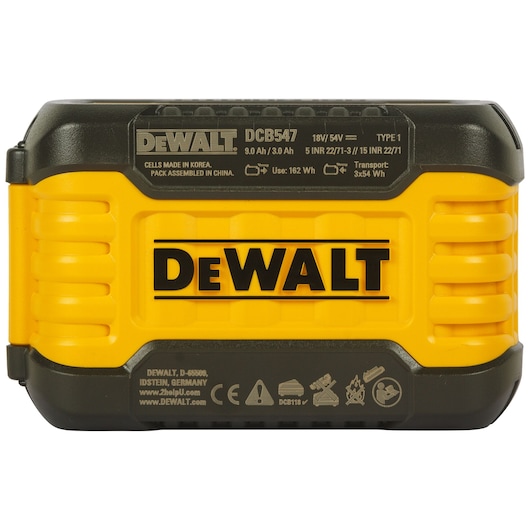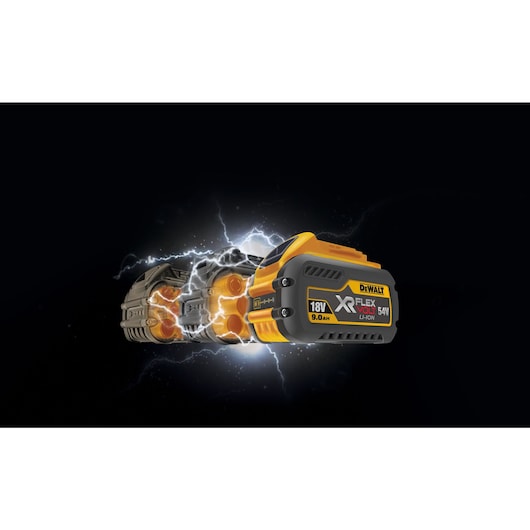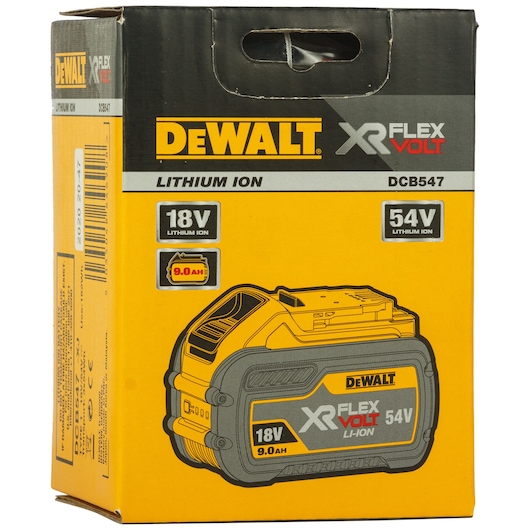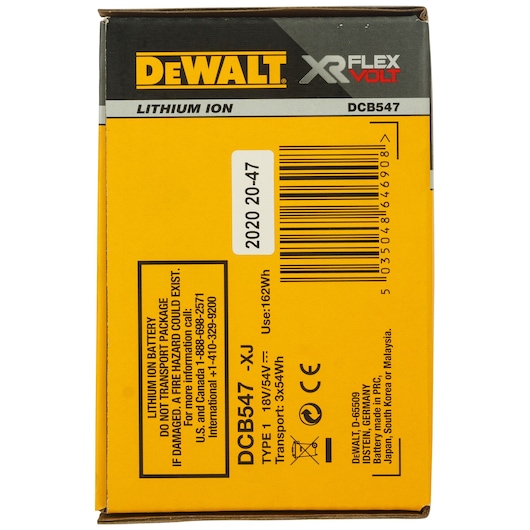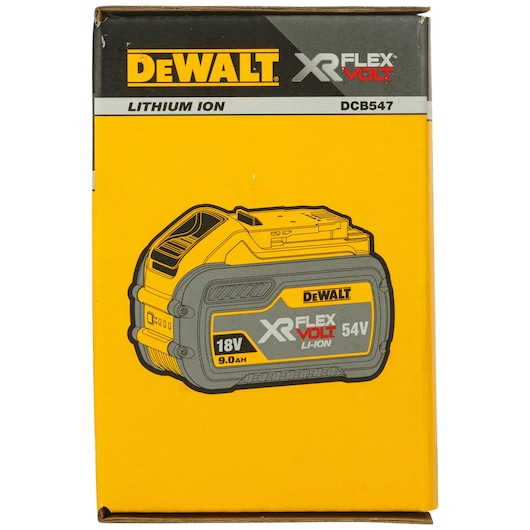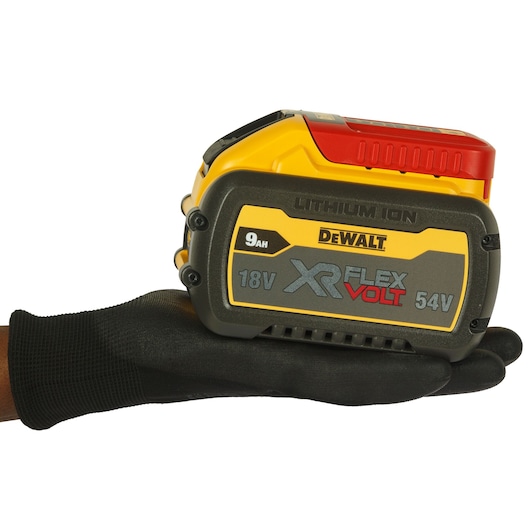 DCB547-JP
FLEXVOLT 18V / 54V 9.0Ah BATTERY
Available in: Japan
9.0Ah XR FLEXVOLT Battery
Compatible with all 18V XR and 54V XR FLEXVOLT tools
View more features
Product Overview
The dual-voltage XR FLEXVOLT 9Ah battery automatically changes voltage when you change tools, providing maximum runtime in 18V XR tools and the power of corded in 54V XR FLEXVOLT tools. It also includes a built-in LED Fuel Gauge for instant charge status, and is compatible with all 54V XR FLEXVOLT and 18V XR tools and chargers.
Additional Features
Compatible with all 18V XR chargers
Includes
(1) 9.0Ah XR FLEXVOLT Battery Pack
Support
Warranty
Unfortunately, the warranty information cannot be retrieved for this specific product. Please review the information about our warranties.
Learn more
Service
We take extensive measures to ensure all our products are made to the very highest standards and meet all relevant industry regulations.