3-1/2" x .131" Paper Tape 30° Smooth Bright Off-Set Round Head
DPT-16D131FH
3-1/2" x .131" Paper Tape 30° Smooth Bright Off-Set Round Head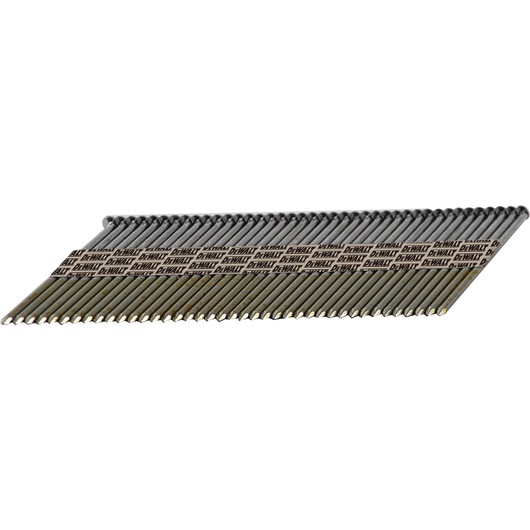 DPT-16D131FH
3-1/2" x .131" Paper Tape 30° Smooth Bright Off-Set Round Head
Available in: Korea
Off-Set Round Head to satisfy building code in all regions (ICC-ES ESR-1539 Code Compliant)
30 Degree Paper Tape Collation
Product Overview
DURABLE 3" BRIGHT FINISH, SMOOTH SHANK PAPER COLLATED, OFF-SET ROUND HEAD NAILS.
Additional Features
Support
No Limited Warranty
Unfortunately, this specific product is not eligible for any warranty. Whilst this product is not eligible, further information about our warranties can be located below.
Learn more
Service
We take extensive measures to ensure all our products are made to the very highest standards and meet all relevant industry regulations.