HCS Jigsaw Blade For Clean Burr Free Cuts In Laminates
DT2219-QZ
HCS Jigsaw Blade For Clean Burr Free Cuts In Laminates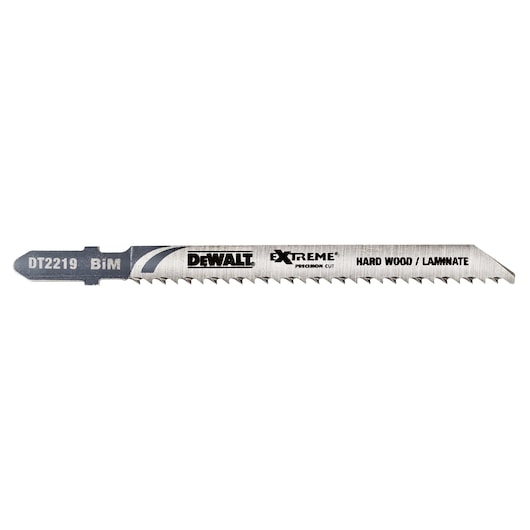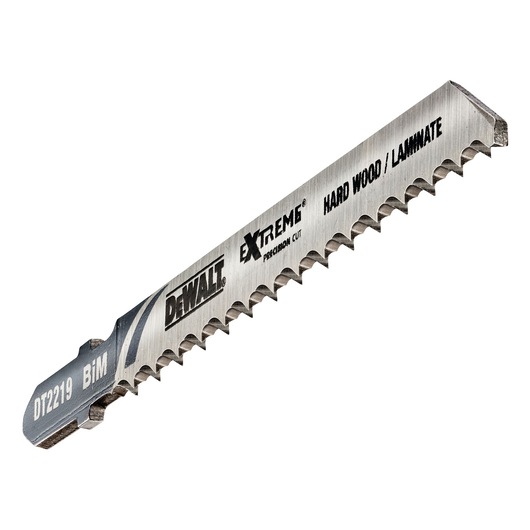 DT2219-QZ
HCS Jigsaw Blade For Clean Burr Free Cuts In Laminates
Available in: Korea
T-shank design fits all DEWALT jig saw.
Premium steel for maximum durability and accessory life with a reinforced blade body for the best control and precision
View more features
Product Overview
With precision-ground teeth that stay sharp and deliver smooth, clean cuts, DEWALT T-Shank Wood Cutting Jig Saw Blades feature deep gullets that remove more material for expedited cutting.
Additional Features
Patented plunge point tip which has been specially developed for aggressive front teeth enabling improved, low kick-back penetration and easier chip removal
Extremely sharp teeth and extra tooth depth for improved chip removal
Applications
Used in a variety of woodworking and wood cutting jigsaw applications
Specifications
| | |
| --- | --- |
| Application Material | Multi |
| Number of Pieces | 3 |
| Product Length | 100 mm |
Support
No Limited Warranty
Unfortunately, this specific product is not eligible for any warranty. Whilst this product is not eligible, further information about our warranties can be located below.
Learn more
Service
We take extensive measures to ensure all our products are made to the very highest standards and meet all relevant industry regulations.