DT70702-QZ
40pc Screw Driving Set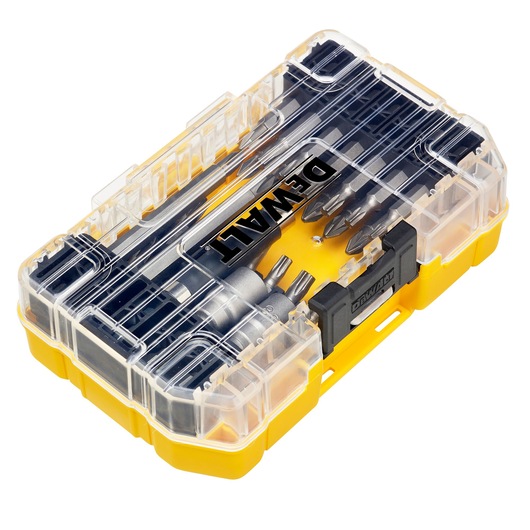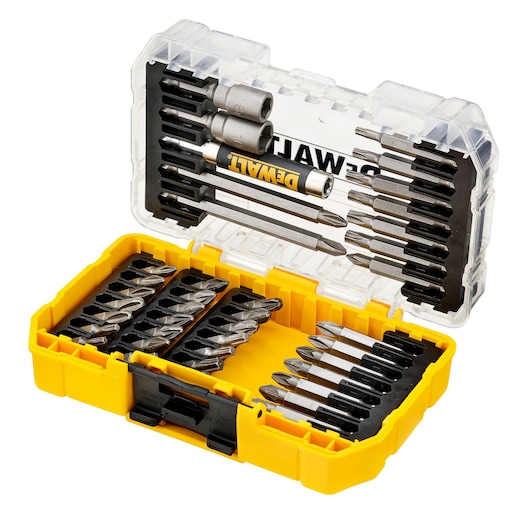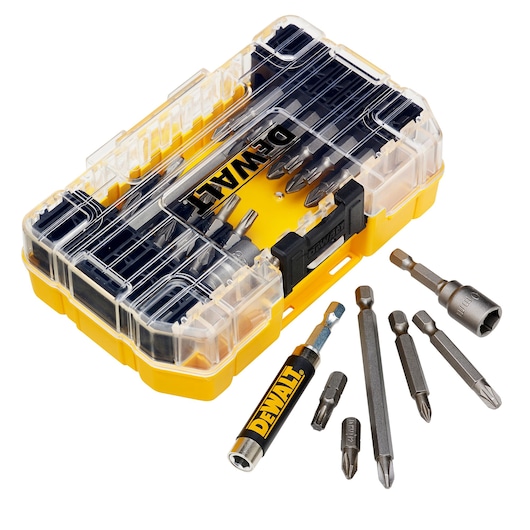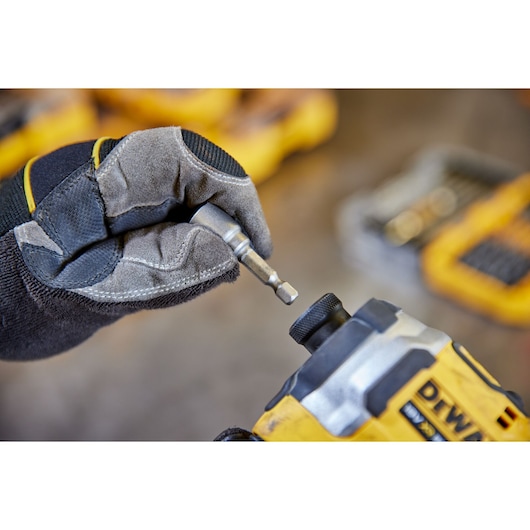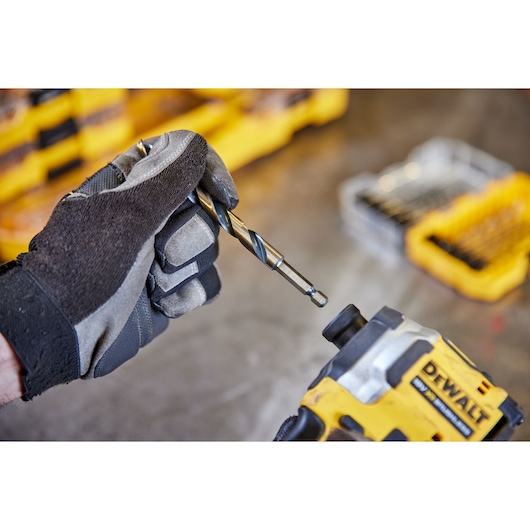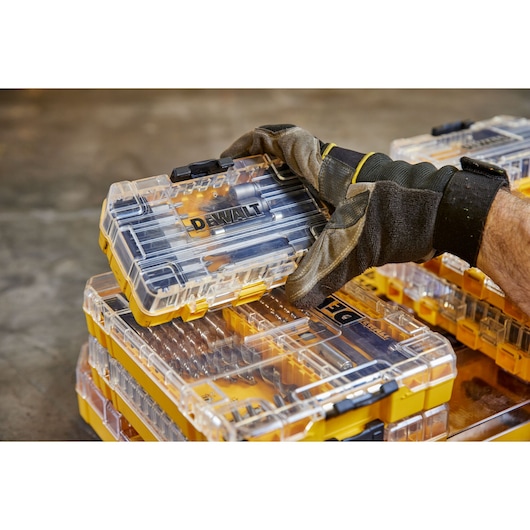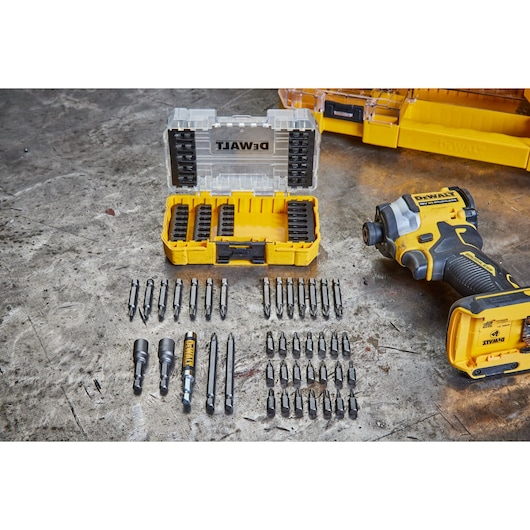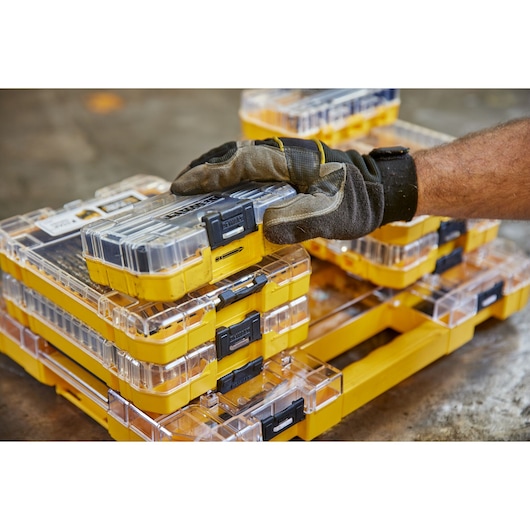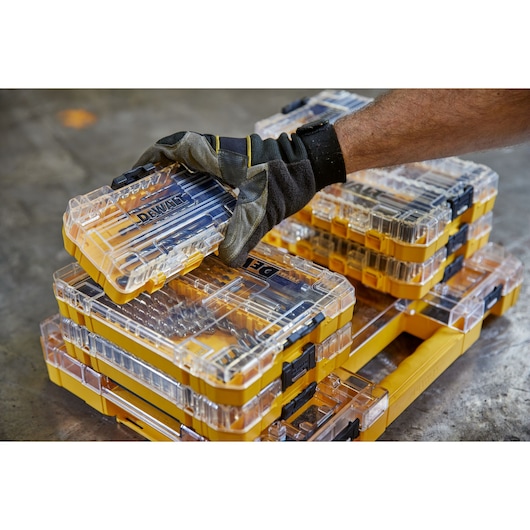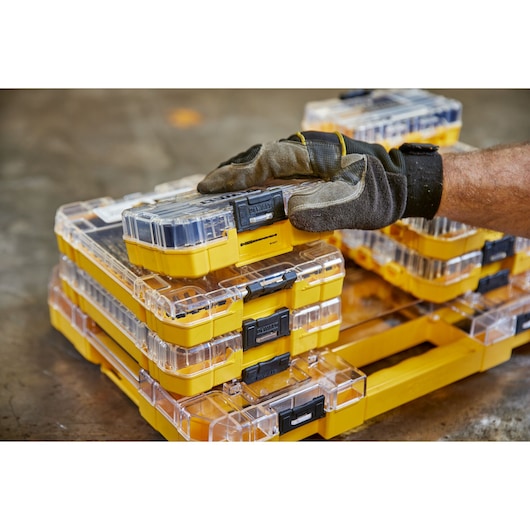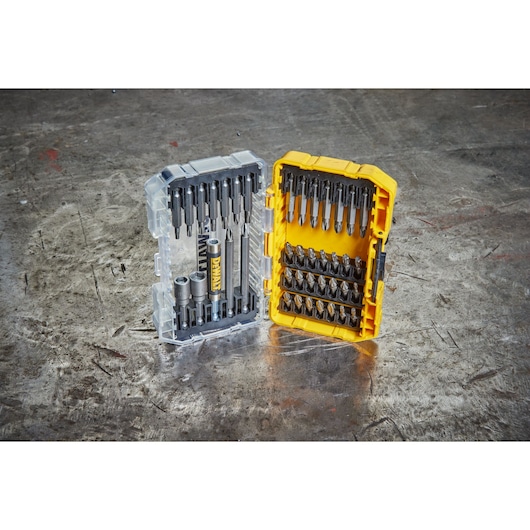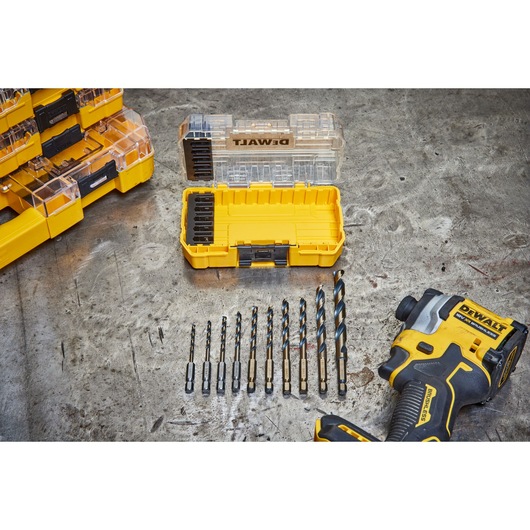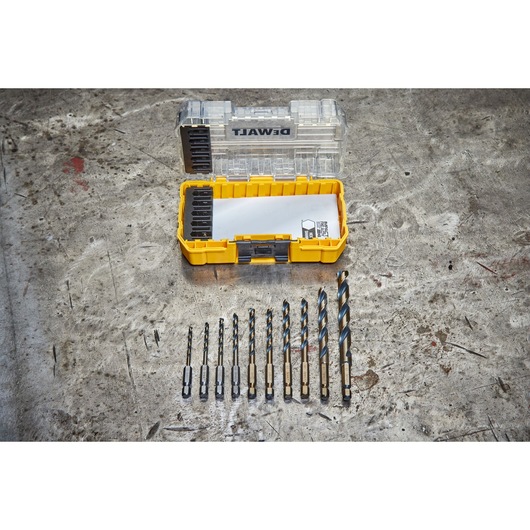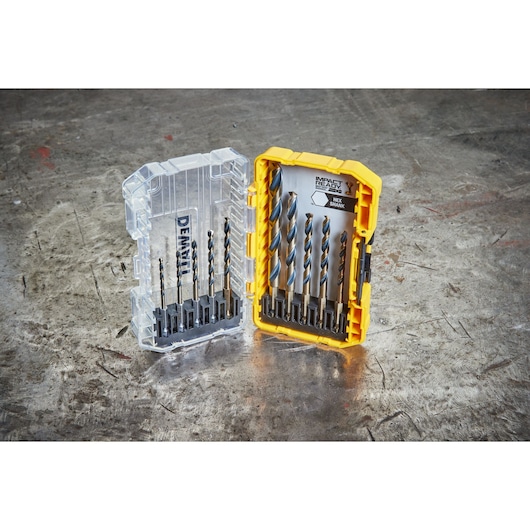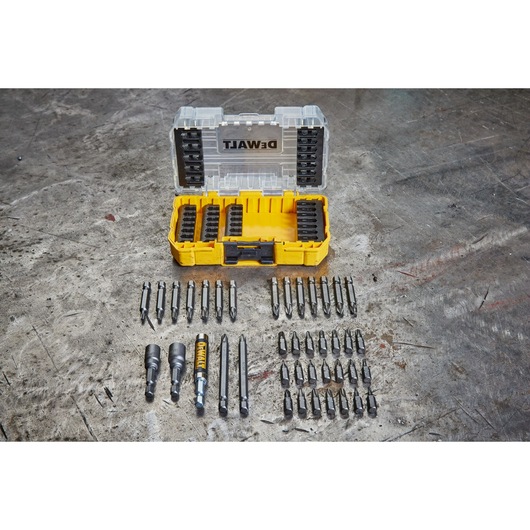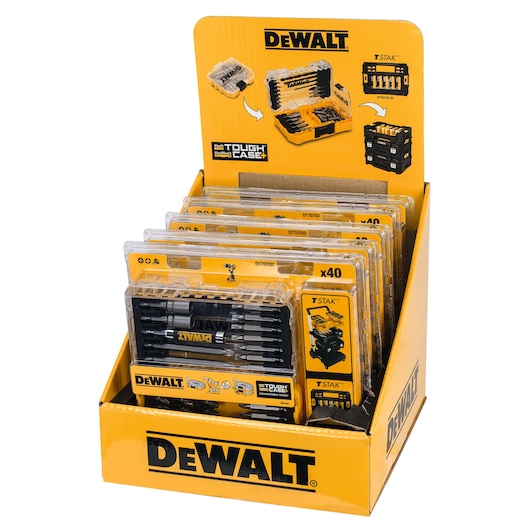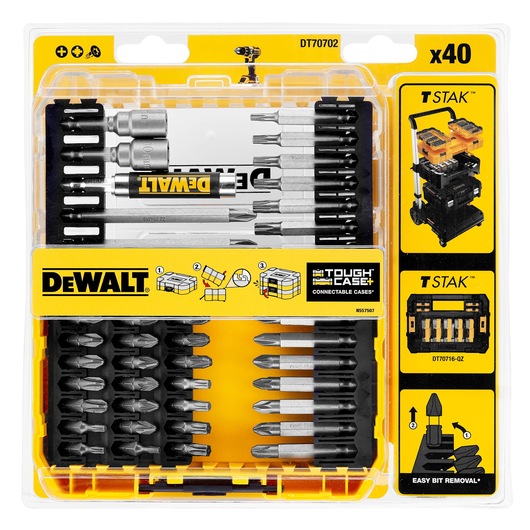 DT70702-QZ
40pc Screw Driving Set
Product Overview
Modular, stackable small tough case with 40pc screw driving set. Designed for secure storage of accessories. Clear lid for easy identification.
Additional Features
Connectable Case allows multiple sets to be stacked and locked together.
TSTAK compatible to hold all your accessory sets in one place.
Compatible with the TSTAK system via the Caddy and Large Tough Case.
Easy bit removal and retention for user convenience.
Bits lock into place to prevent them falling out when not in use.
Optimized Tip Geometry for full fitment in the fastener and reduced cam-out.
Full-fit head eliminates wobble and screw head rounding.
Includes a drive guide with an extending sleeve for improved fastener stability and control.
Includes nut drivers.
Includes
(1) PH1 25mm
(1) PH2 25mm
(1) PH3 25mm
(1) PZ2 25mm
(1) PZ3 25mm
(1) T10 25mm
(1) T15 25mm
(1) T25 25mm
(1) T30 25mm
(1) PH1 50mm
(1) PH2 50mm
(1) PZ2 50mm
(1) PZ3 50mm
(1) T15 50mm
(1) T20 50mm
(1) T25 50mm
(1) T30 50mm
(1) PH2 89mm
(1) 8mm Nut Driver
(1) 10mm Nut Driver
(1) Compact Magnetic Drive Guide
Support
No Limited Warranty
Unfortunately, this specific product is not eligible for any warranty. Whilst this product is not eligible, further information about our warranties can be located below.
Learn more
Service
We take extensive measures to ensure all our products are made to the very highest standards and meet all relevant industry regulations.