21pc Black&Gold Metal Drilling Set
DT70755-QZ
21pc Black&Gold Metal Drilling Set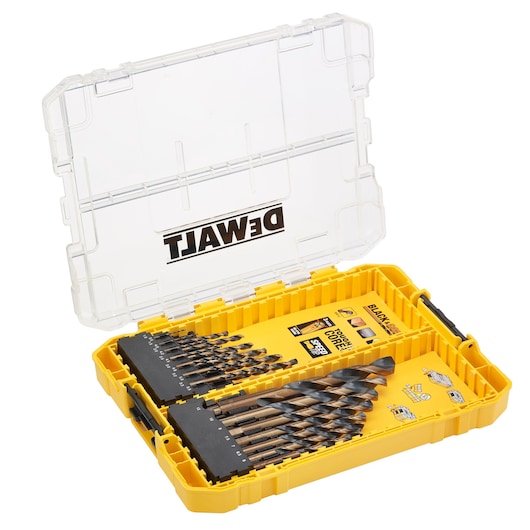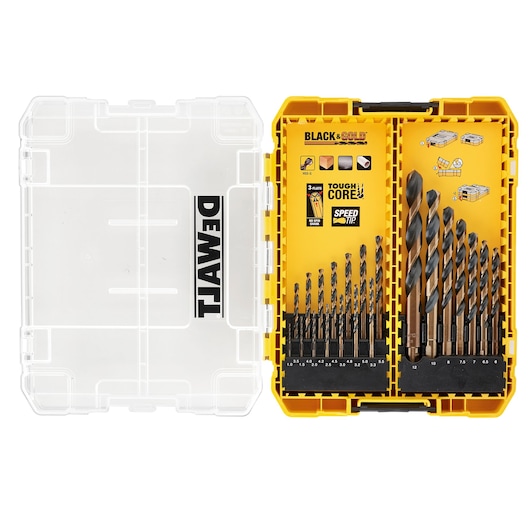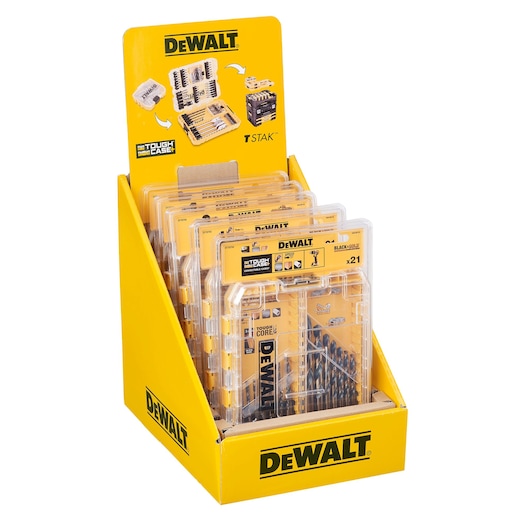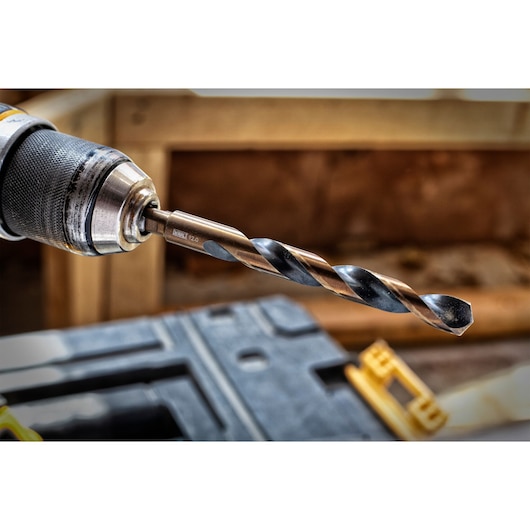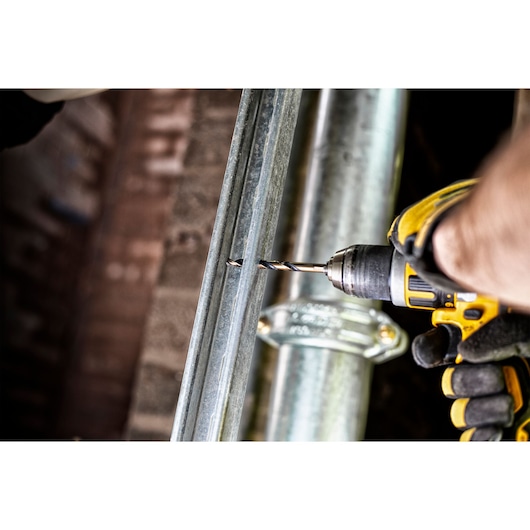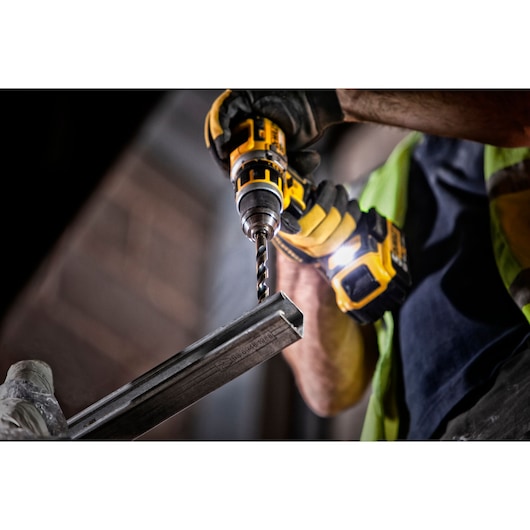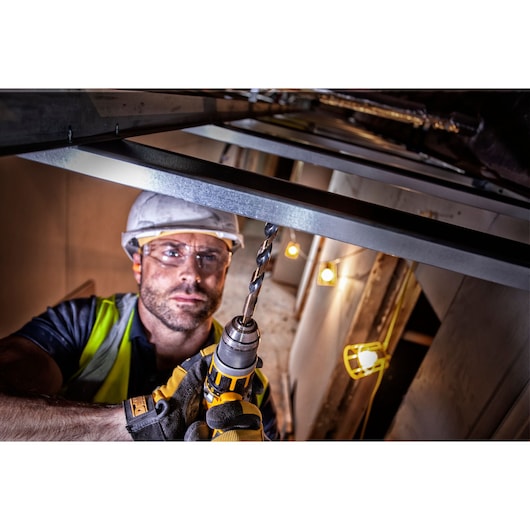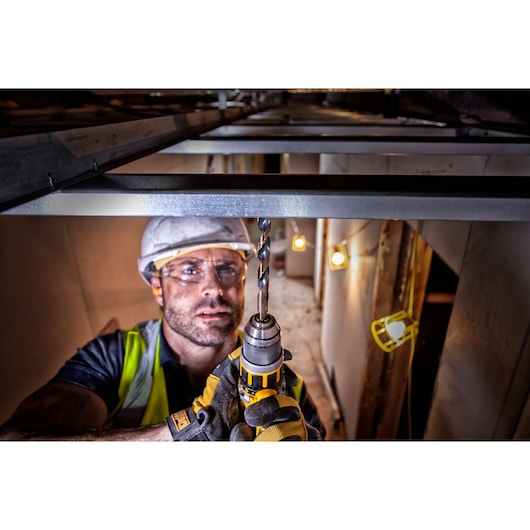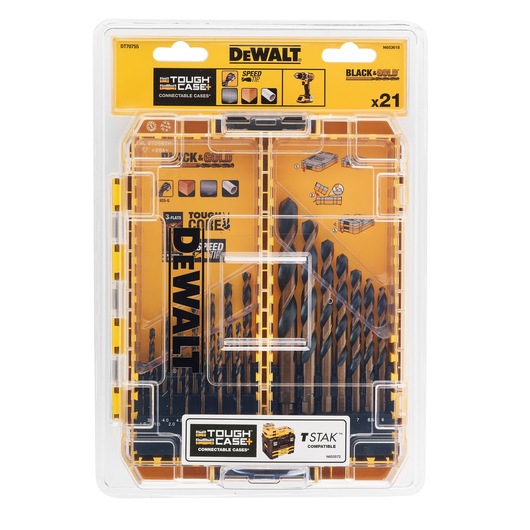 DT70755-QZ
21pc Black&Gold Metal Drilling Set
Product Overview
Modular, stackable medium tough case. Designed for secure storage of accessories. Clear lid for easy bit identification. Use the locking system to connect the cases together, and securely stack with small, medium, and large Toughcases.
Additional Features
Connectable Case allows multiple sets to be stacked and locked together
TSTAK compatible to hold all your accessory sets in one place
Compatible with the TSTAK system via the Large Tough Case
High Speed Steel - wear resistance and longer life
Toughcore - tapered central core increases stability and durability, minimising breakage
Speed Tip - fast start, precise centering and guidance. No walking including on curved surfaces
No Spin Shank - 3 flat sides eliminates slipping in the chuck
Includes
(21) Black & Gold HSS-G Metal Drill Bits
(1) 1mm
(1) 1.5mm
(1) 2mm
(1) 2.5mm
(1) 3mm
(1) 3.2mm
(1) 3.3mm
(1) 3.5mm
(1) 4mm
(1) 4.2mm
(1) 4.5mm
(1) 4.8mm
(1) 5mm
(1) 5.5mm
(1) 6mm
(1) 6.5mm
(1) 7mm
(1) 7.5mm
(1) 8mm
(1) 10mm
(1) 12mm
Support
No Limited Warranty
Unfortunately, this specific product is not eligible for any warranty. Whilst this product is not eligible, further information about our warranties can be located below.
Learn more
Service
We take extensive measures to ensure all our products are made to the very highest standards and meet all relevant industry regulations.