Long Distance Measurer - 50M
DW03050-XJ
Long Distance Measurer - 50M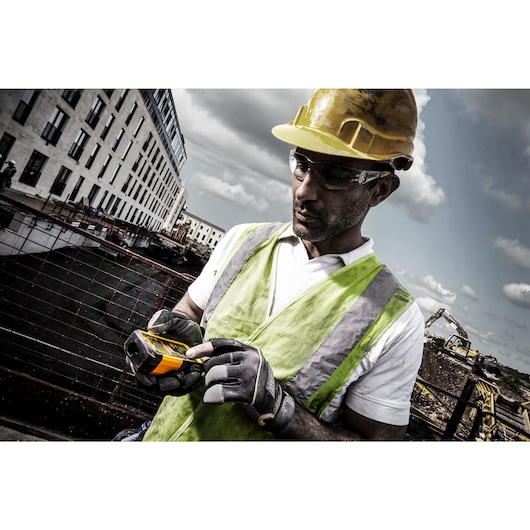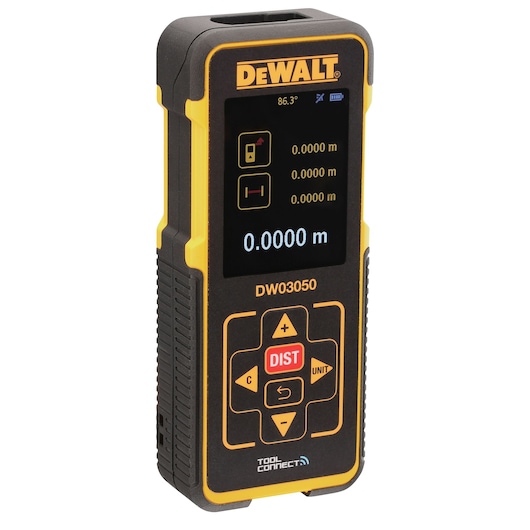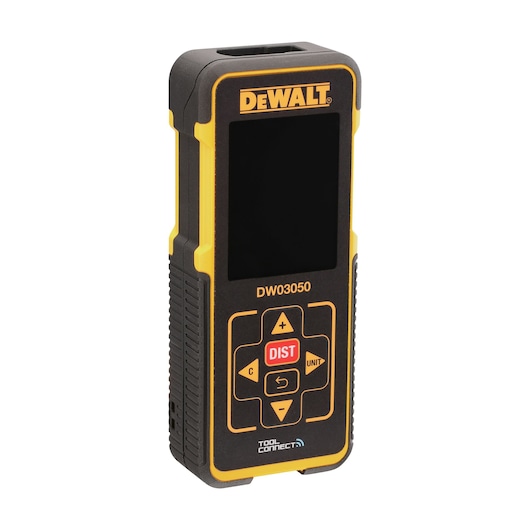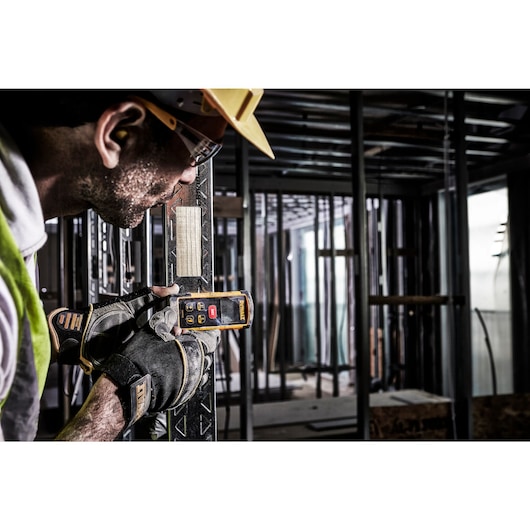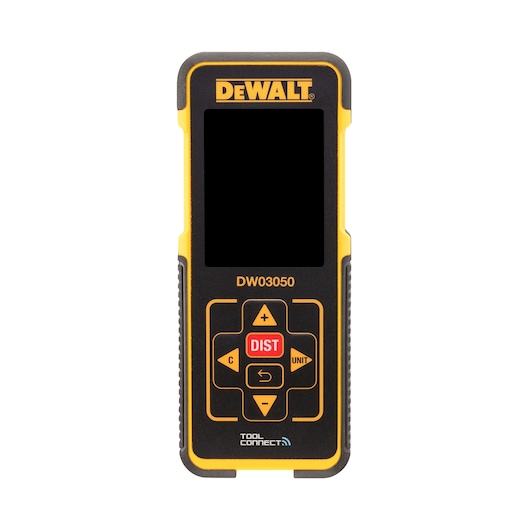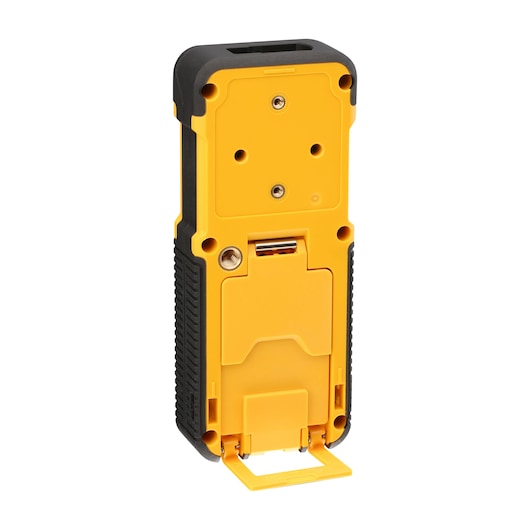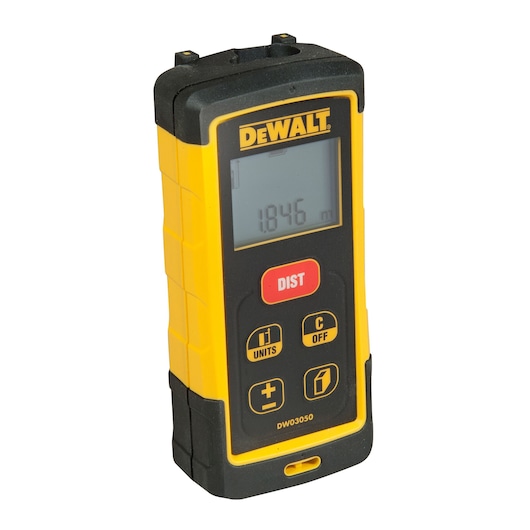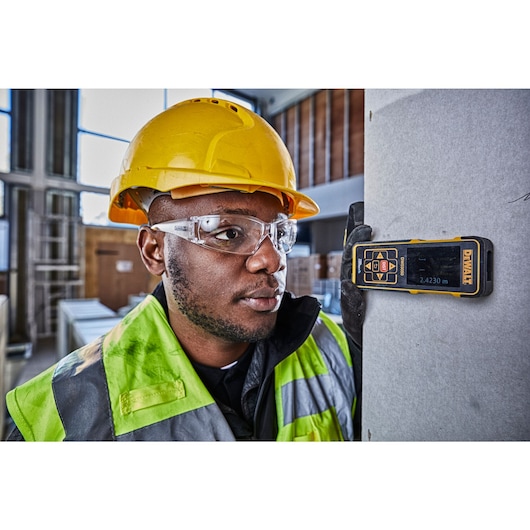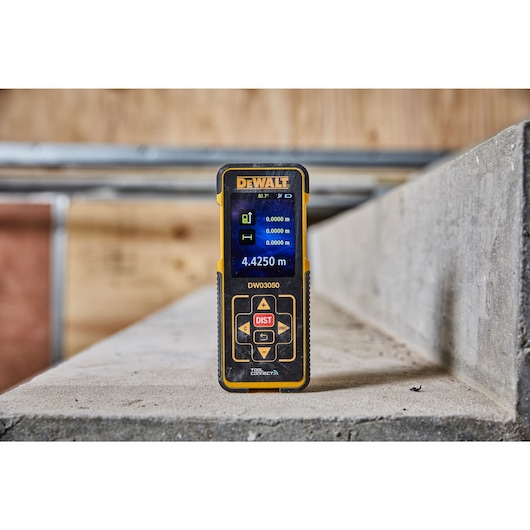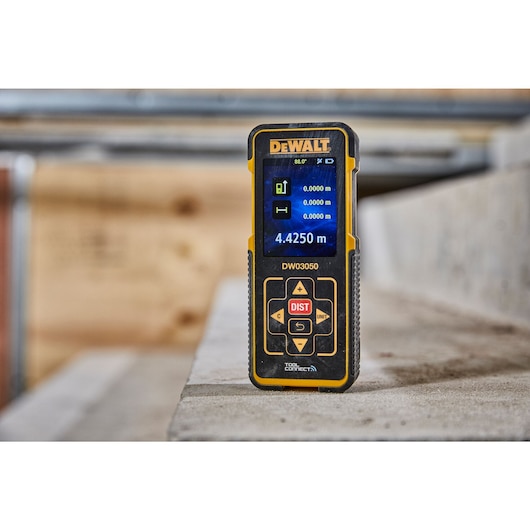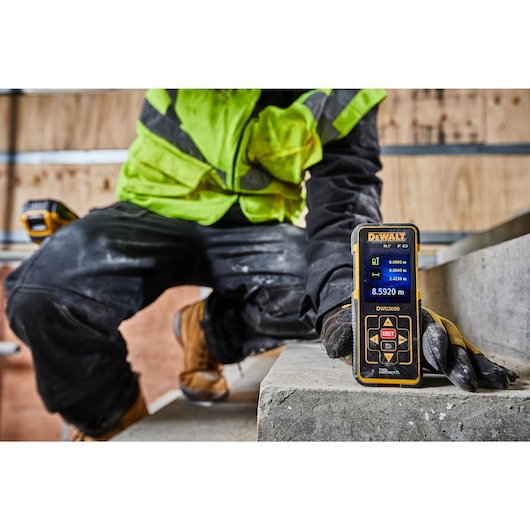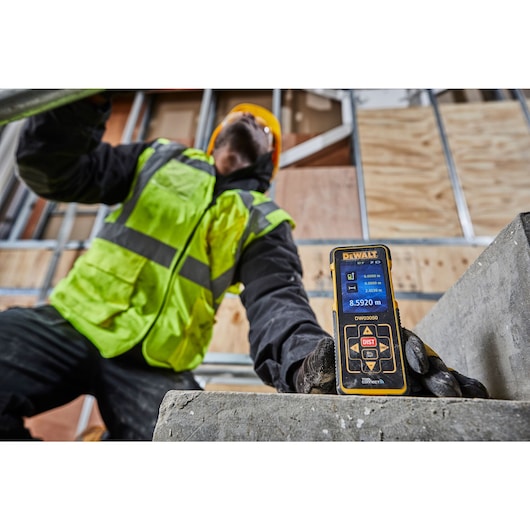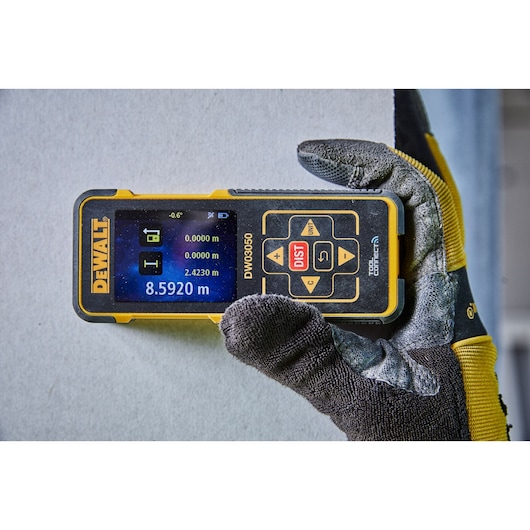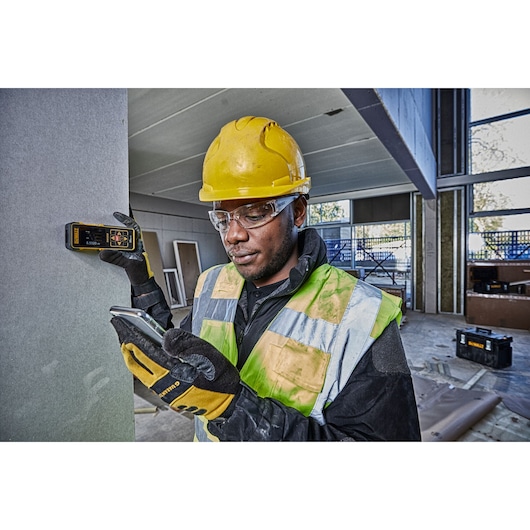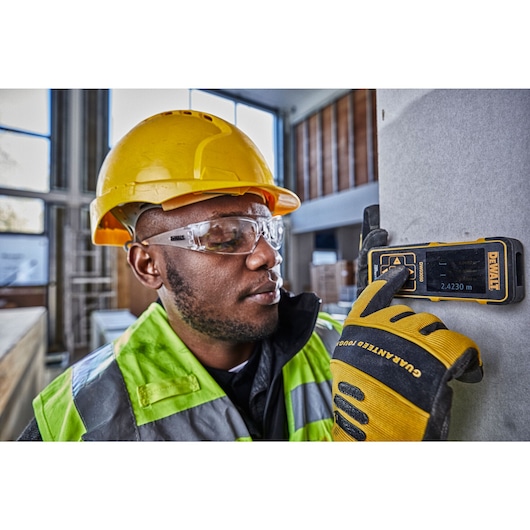 DW03050-XJ
Long Distance Measurer - 50M
Product Overview
The DW03050 laser distance measure has a range of up to 50 metres and an accuracy of +/-1.5mm. The measure provides distance, area, volume and indirect height (Pythagoras) calculations. Durable design with IP 54 rated water and debris resistance. Use with DEWALT Tool Connect App for more applications.
Additional Features
Bluetooth connectivity enables to transfer and save all the measurements on your smartphone, tablet and computer via the Tool Connect free app.
Colour display for good visibility in all working conditions
1/4" mounting thread to take measurements from a tripod
Memory function
Runs on 3 AAA batteries (supplied)
Laser distance measurer (LDM) manufactured to withstand the inevitable job site drops and falls on the Job site
It has a range of up to 50m and an accuracy of +/- 1,5mm
Common end-user functions : linear meter readings, surface and volume calculations. It will add or subtract readings and calculate distance in Metric and Imperial.
The user can select the unit to continually measure which allows layout applications.
Pythagoras indirect height function will allow to measure distances even when point A and/or point B isn't accessible for linear measurement
Unit stores last 5 measurements
Includes
(2) 1.5v dc LR03 (AAA-size) batteries
Specifications
| | |
| --- | --- |
| Laser Accuracy | +/-1.5mm@10m |
| Working Range | 50 |
| Battery Quantity | 3 |
| Battery Type | AAA |
Support
1 Year Limited Warranty, 3 Year Limited Warranty When Registered
We're confident of the quality of our products and we'll repair, without charge, any defects due to faulty materials or workmanship within the specified warranty.
Learn More
Service
We take extensive measures to ensure all our products are made to the very highest standards and meet all relevant industry regulations.