12V MAX* Compatible Red 3 X 360 Line Laser
DW089LR
12V MAX* Compatible Red 3 X 360 Line Laser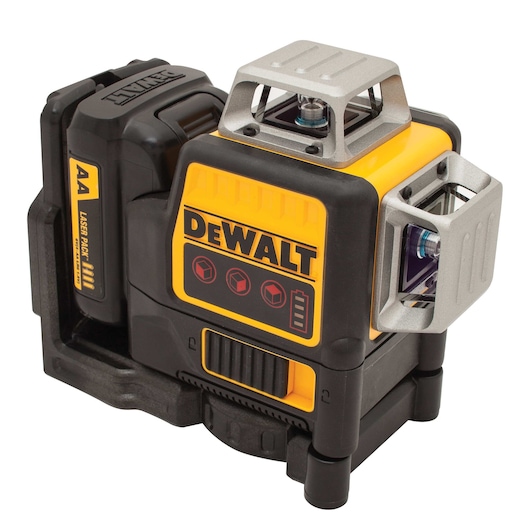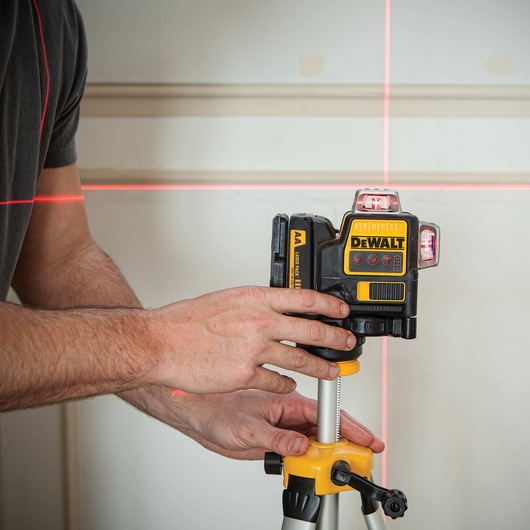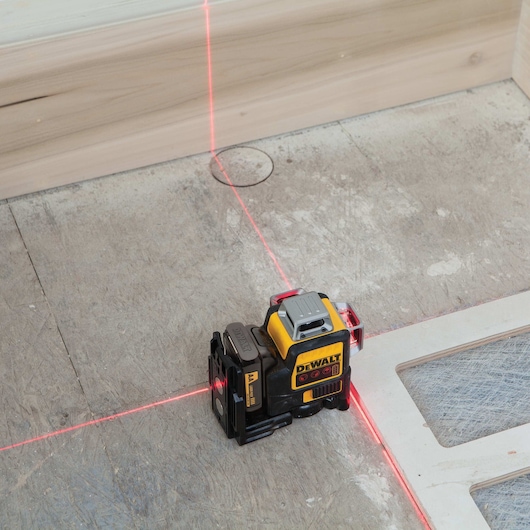 DW089LR
12V MAX* Compatible Red 3 X 360 Line Laser
Available in: Taiwan
12V MAX* lithium-ion rechargeable power tool battery platform for extra long run time and the convenience of rechargeable power tool batteries
Three 360-degree line lasers to aid in full room layout; brighter diodes increase visibility and projects bright crossing horizontal and vertical lines for various leveling and layout applications
View more features
Product Overview
The 12V MAX* Compatible Red 3x360 Line Laser features a 12V Lithium-ion rechargeable power tool battery platform and three 360-degree line lasers to aid in full room Layout. Over-molded housing and IP65 are debris and water resistant.
Additional Features
Integrated magnetic bracket with 1/4" and 5/8" thread rear mounted magnets allow flush attachment to metal and steel track
Full-time pulse mode allows for use with detector, maintains full brightness for visibility, and extends range
Overmolded housing and IP65 debris/water resistance
Locking pendulum helps prevent damage to internal components
Applications
Framing
Drywall
Drop Ceiling
Kitchen Installation
Finishing Work
Layout
Plumbing Walls
Squaring Corners
LEVELING Walls to Foundation
Laying Steel track
Railing install
Laying Boards
Digging Footings
Retaining Wall
Flooring Tile
Walk Way
Chimney
Patio
Tile Backsplash
Fireplace
Bathroom tile
Digging Consistent Depths
Laying Tile/Linoleum
Cuts outs
Level Countertops
Cabinet Install
Tile Flooring
Backsplash
Drywall Cutouts
Interior Can Lights
Use as baseline
Trim
Crown Molding
Includes
(1) Extended Ceiling Bracket
(1) AA Starter Pack
(1) Red l3 x 360 Laser
(4) AA Batteries
(1) Target Card
(1) Laser Enhancement Glasses
(1) Blow Mold Case
Support
Service
We take extensive measures to ensure all our products are made to the very highest standards and meet all relevant industry regulations.
Disclaimer(s)
* Maximum initial battery voltage (measured without a workload) is 12 volts. Nominal voltage is 10.8.