Full Fit 2-Piece Screwdriver Set
DWHT0-62057
Full Fit 2-Piece Screwdriver Set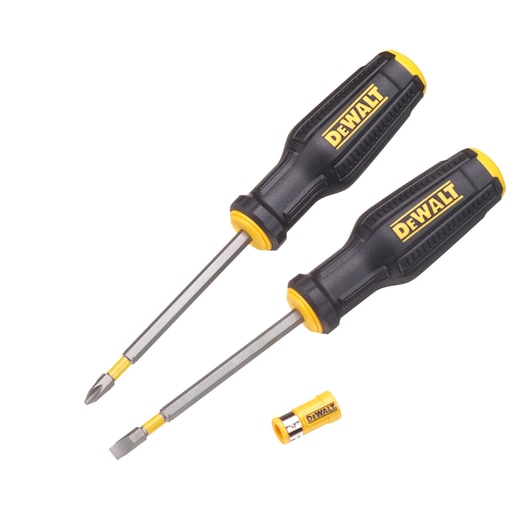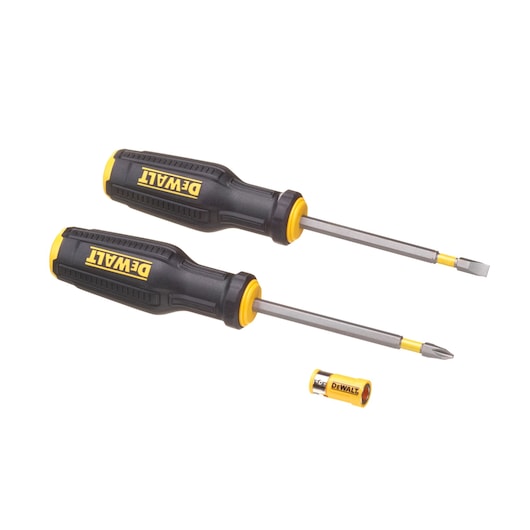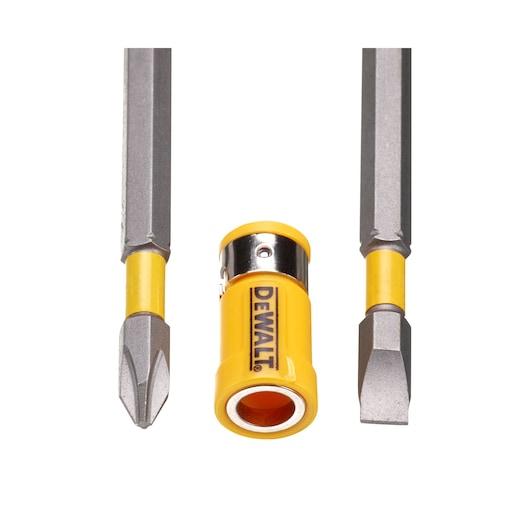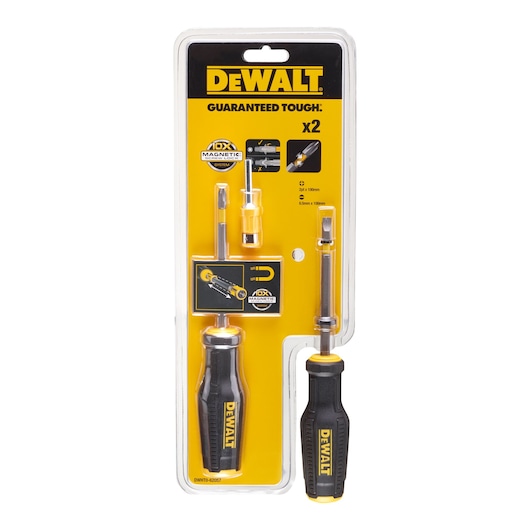 DWHT0-62057
Full Fit 2-Piece Screwdriver Set
Available in: Thailand
Magnetic screw lock system prevents fastener / screw wobble during tightening
CNC machined tips ensures consistency for fitment and life
View more features
Product Overview
The DEWALT® Full Fit 2-Piece Screwdriver Set with magnetic screw lock system securely holds screws for one-handed fitment. CNC machined tips with Full Fit design provides greater contact with the fastner to limit stripped screws. Torsion zone flexes, reduce cam-out. And the ergonomic quad-lobe, bi-material handle design gives comfort and maximum torque.
Additional Features
Hex bar for additional leverage when used with a wrench
Bi-mat quad lobe handle for comfort and maximum tip torque
Tool-grade S2 bar & tips for high strength and durability
Support
1 Year Limited Warranty
We're confident of the quality of our products and we'll repair, without charge, any defects due to faulty materials or workmanship within the specified warranty.
Learn more
Service
We take extensive measures to ensure all our products are made to the very highest standards and meet all relevant industry regulations.