TOUGHSERIES™ Screwdriver T30 x 150mm (T30 x 6")
DWHT65016
TOUGHSERIES™ Screwdriver T30 x 150mm (T30 x 6")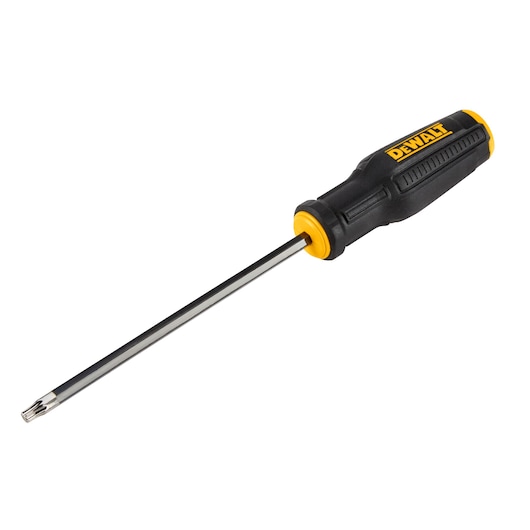 DWHT65016
TOUGHSERIES™ Screwdriver T30 x 150mm (T30 x 6")
Available in: Korea
10X BETTER CORROSION RESISTANCE* with black chrome plating and nickel-coated tips
PROFESSIONAL-GRADE DURABILITY and bend resistance with S2 Steel bar
View more features
Product Overview
10X better corrosion resistance with Professional grade durability and bend resistance with S2 Steel bar.
Additional Features
DESIGNED TO REDUCE SLIPPAGE AND STRIPPING: MAX FIT® tips are manufactured for enhanced contact with fasteners
SECURE AND COMFORTABLE GRIP with bi-material handle
QUICK SCREW POSITIONING: Magnetic tip holds screws securely
Support
Warranty
Unfortunately, the warranty information cannot be retrieved for this specific product. Please review the information about our warranties.
Learn more
Service
We take extensive measures to ensure all our products are made to the very highest standards and meet all relevant industry regulations.