DEWALT 25IN 3in1 STEP STOOL TOOLBOX
DWST25090
DEWALT 25IN 3in1 STEP STOOL TOOLBOX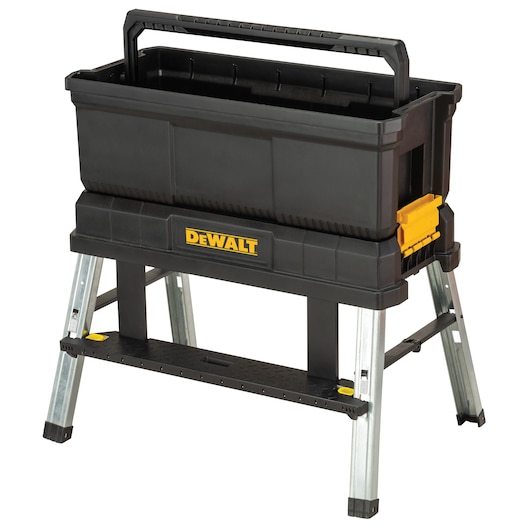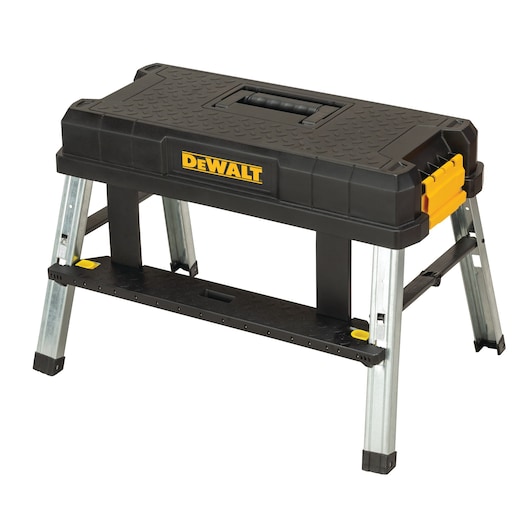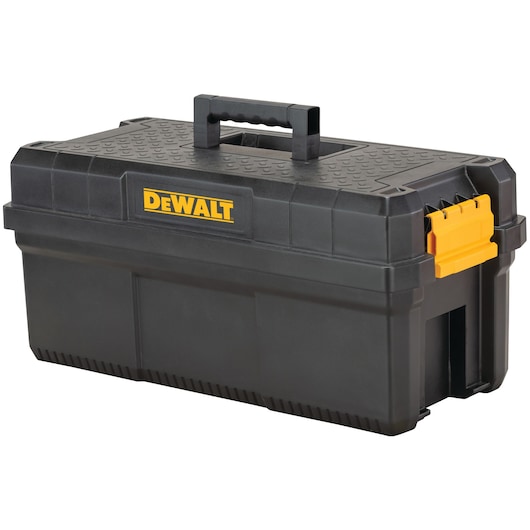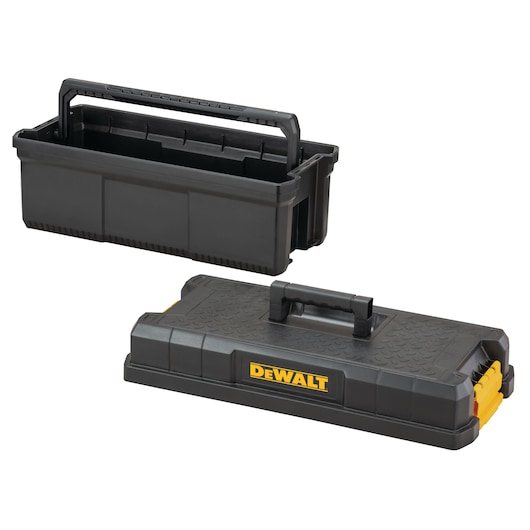 DWST25090
DEWALT 25IN 3in1 STEP STOOL TOOLBOX
Available in: Korea
3in1 SOLUTIONS: Durable toolbox, elevated tote, and step stool
DURABLE: Sturdy aluminum legs with non-marring feet
View more features
Product Overview
Get the advantages of a toolbox, step stool, and elevated tote in one product with this Storage Step Stool. Within the toolbox lid, there are 18 in. legs that expand to create a step stool, or attach the toolbox to create an elevated tote. The Storage Step Stool has stainless aluminum legs with non-slip feet to ensure optimal stability and longevity. It has a lightweight design with an ergonomic carry handle for easy carrying. For added safety, the step has been fitted with safety lock buttons.
Additional Features
EASY CARRYING with long handle
SAFETY: Stool step is secured with safely lock buttons
Support
Warranty
Unfortunately, the warranty information cannot be retrieved for this specific product. Please review the information about our warranties.
Learn more
Service
We take extensive measures to ensure all our products are made to the very highest standards and meet all relevant industry regulations.